Product Category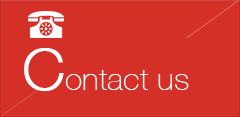 Custom transparent acrylic sneeze guard protection baffles for Office

Custom transparent acrylic sneeze guard protection baffles for Office/Hotel/Store/Manicure shop/cashier


Description
Application
Related
Acrylic bezel, also known as specially treated plexiglass screen, is a new generation of plexiglass. The light box made of acrylic has good light transmission performance, pure color, rich color, beautiful and smooth, taking into account the two effects of day and night, long service life, does not affect the use, etc. Features. In addition, transparent acrylic protection screen, acrylic sheet and aluminum-plastic panel profiles, advanced screen printing, etc. can be perfectly combined to meet the needs of businesses. Acrylic blister is the best form of outdoor advertising to improve the level of business stores and unify the corporate image.

| | |
| --- | --- |
| *Name | Custom transparent acrylic sneeze guard protection baffles for Office/Hotel/Store/Manicure shop/cashier |
| *Brand | DER |
| *Style | Acrylic screen |
| *Color | Clear |
| *Thickness | 4mm,5mm or customized |
| *Material Type | Made of high quality acrylic ( 100% Acrylic (NOT PLASTIC)) |
| *Application | Office/hotel/store acrylic Protective isolation |
| *High Hardness | Yes |
| *Craft | Material Cutting, Laser Cutting, Polished ,Silk Screen Printing, UV Printing |
| *Delivery | *Delivery |

Foam blocking acrylic board advantages:

1. Excellent transparency: Block viral acrylic screen with light transmittance of 92%

2. Excellent weather resistance: It has a strong adaptability to the natural environment. Even if it is exposed to sunlight and wind and rain for a long time, its performance will not be changed. It has good anti-aging performance and can be used safely outdoors.

3. Good processing performance: suitable for mechanical processing and easy to thermoform

4. Excellent comprehensive performance: Acrylic board has many varieties, rich colors, and has extremely excellent comprehensive performance, providing designers with a variety of choices, acrylic board can be dyed, the surface can be painted, silk screen or vacuum coating

5. Non-toxic: harmless even after long-term contact with people

If you need clear acrylic screen please contact me freely. Please contact me freely. We'd love to offer you more information about it.