Shanghai DER New Material Co., Ltd is a professional PET Graffiti Film manufacturer and exporter in china, that is concerned with the design, development and production of Anti Graffiti Film.
Whiteboard Vinyl is produced for writing, drawing and the wall protection, it mainly use as whiteboard for office and teaching.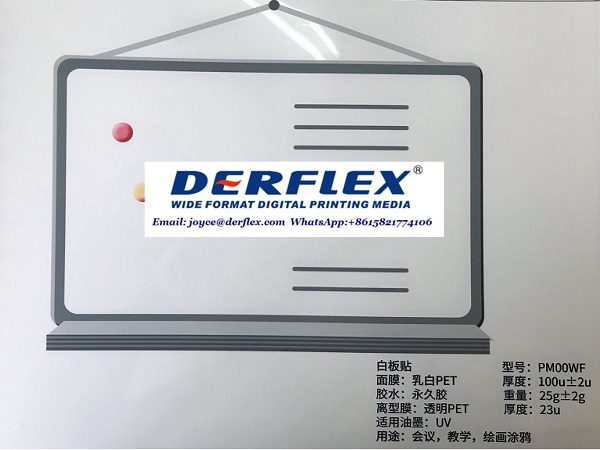 Self adhesive Whiteboard Film products are modern, money-smart alternatives to traditional blackboard. The size can be cut depending on your need. Easy install to the wall by one person. Smooth PET surface is easy to write and erase no remains.
Product information:
1) PET Graffiti film with glue or silica gel glue backing are available
2) Size: Width 0.914m/1.27m/1.52m; Roll Length 50m
3) Color: Clear, White,
Ink and Printer Support:
1) Suitable Ink: UV ink, whiteboard marker.
2) Suitable printers: All kinds of wide format UV printing and UV printers, such as Vutek, Epson, Mutoh, HP-Scitex, Mimaki, JHF etc.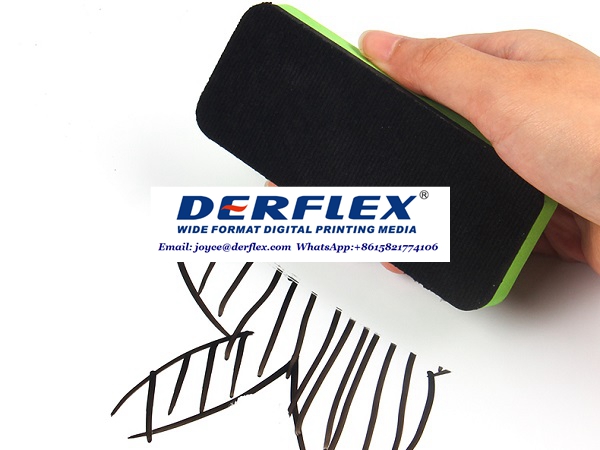 Application of the Whiteboard Sticker
erasable Glass, Window, Door , wall whiteboard film
- To be used as blackboard for teaching and offices.
- To be used to billboard of shops.
- To be used as wall protection film.
if you have any questions or requirement, please contact us freely.