Product Category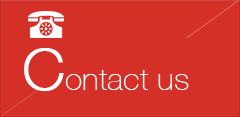 eco solvent wallpaper

Wallpaper is based on paper substrate. After embossing and printing, It is made many different patterns. It is widely used to wall covering and decorate the interior walls of homes, offices, cafes, waiting rooms, classrooms, retail stores, restaurants, public transportation facilities, and more.  White synthetic paper with comfortable, no smell, good environmental protection, breathable performance, special coating to printing digital images using inkjet printer. DERFLEX wallpaper is optional for glue. It is easy to fix and install.
DERFLEX innovative adhesive vinyl wallpaper is a high-performance digitally printable wallcovering. It features a durable non-adhesive backing and a bright white vinyl face. It is a true commercial grade media. It is suitable for high-traffic areas where there is a potential for above average wear.
Description
Application
Related
DERFLEX provide wide ranges of patterns innovative commercial wall covering solutions for every need and DIY design. Users can quickly and easily install wall murals and graphics.
It reduces installation time by up to 60%. Our product use for direct digital print, It has wider color gamut for sharper details. It shows true photographic look and special for high resolution digital print.
Wall paper is based on paper substrate. After embossing and printing, It is made many different patterns. It is widely used to wall covering and decorate the interior walls of homes, offices, cafes, waiting rooms, classrooms, retail stores, restaurants, public transportation facilities, and more. White synthetic wallpaper with comfortable, no smell, good environmental protection, breathable performance, special coating to printing digital images using inkjet printer. DERFLEX wallpaper is optional for glue. It is easy to fix and install.
DERFLEX innovative printable fabric for wallcovering is a high-performance digitally printable wallcovering. It features a durable non-adhesive backing and a bright white vinyl face. It is a true commercial grade media. It is suitable for high-traffic areas where there is a potential for above average wear.
Main structure: printable coating + white paper layer

Features :
1. White substrate for digital print.
2. Quick, clean, easy to install.
3. Quick to absorb ink and be dry, large colour gamut
4. high resolution image quality
5. water resistant
6. Excellent capability for all kind of digital printing machine

digital printing wallpaper Application:
1) Wall graphics
2) home decro
3) backdrop
4) Large format wall coverings
5) Cafes, office, architecture decoration
6) wall cover

Suitable Ink:
- Solvent ink, Eco solvent ink, mild solvent ink, latex ink and UV ink

Suitable printer:
-All kinds of wide format printing, such as Epson, HP, EFI VUTEK, Mimaki, Flora, DGI, ROLAND, MUTOH, SEIKO, Konica, Agfa, Fijifilm, Techwin, JET, Infiniti Challenge printer etc.


Package:
- Inner core +Carton box:


Product

item

Width(cm)

Roll length(m)

Style

Compatible ink

Wall paper

DE3200

107cm
137cm

30m

Straw texture

Eco solvent

solvent

latex and UV

Wall paper

DE171PV

107cm
137cm

30m

Stone Grain texture

Eco solvent

solvent

latex and UV

Wall paper

DE-562PV

107cm
137cm

30m

leather grain texture

Eco solvent

solvent

latex and UV

Wall paper

DE-011A

107cm
137cm

30m

teak texture

Eco solvent

solvent

latex and UV

Wall paper

DE-010PV

107cm
137cm

30m

tree bark texture

Eco solvent

solvent

latex and UV

Wall paper

DE-322HG

107cm
137cm

30m

whirl texture

Eco solvent

solvent

latex and UV

Wall paper

DE-201PV

107cm
137cm

30m

Mosaic texture

Eco solvent

solvent

latex and UV

Wall paper

DE-322LG

107cm
137cm

30m

Brushed Surface texture

Eco solvent

solvent

latex and UV

Wall paper

DE-327FG

107cm
137cm

30m

coarse surface texture

Eco solvent

solvent

latex and UV

Wall paper

DE-008PV

107cm
137cm

30m

sand blasting texture in golden color

Eco solvent

solvent

latex and UV

Wall paper

DE-011A-F

107cm
137cm

30m

teak texture with flame retardant

Eco solvent

solvent

latex and UV

Wall paper

DE-010PV-F

107cm
137cm

30m

tree bark texture with flame retardant

Eco solvent

solvent

latex and UV

Wall paper

DE-322DC

107cm
137cm

30m

rough plaster texture

Eco solvent

solvent

latex and UV

Wall paper

DE-556BZ

107cm
137cm

30m

willow basket texture

Eco solvent

solvent

latex and UV

Wall paper

DE-309WS

107cm
137cm

30m

top surface with non-woven cloth

Eco solvent

solvent

latex and UV

Wall paper

DE831

107cm

30m

rough plaster texture and silver glitters

Eco solvent

solvent

latex and UV

Adhesive Wall paper

DE25PVC-A

120cm

50m

With glue

Eco solvent

solvent

latex and UV