Product Category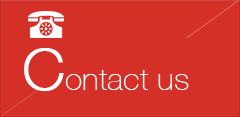 Wholesale 1220x2440mm clear acrylic sheet for acrylic guard barrier

1. Flatness of acrylic surface;
2. Thickness tolerance of acrylic plate;
3. The smoothness of the fracture of the acrylic facade;
4. Horizontal visual effect of acrylic fracture surface;
5. The difference between theoretical weight and actual weight;
6. The color of the plate itself is different, you can watch the color and gloss;
7. Whether the transparent plate of acrylic sheet is yellowing;
8. After using a low-quality product for a period of time, the color will gradually fade.
Description
Application
Related
Production line

DERFLEX PMMA Acrylic Sheeting Characteristics

1. Flatness of acrylic surface;

2. Thickness tolerance of acrylic plate;

3. The smoothness of the fracture of the acrylic facade;

4. Horizontal visual effect of acrylic fracture surface;

5. The difference between theoretical weight and actual weight;

6. The color of the plate itself is different, you can watch the color and gloss;

7. Whether the transparent plate of acrylic sheet is yellowing;

8. After using a low-quality product for a period of time, the color will gradually fade

Exporting packing of clear acrylic sheet: double side craft paper, and pallets

Usadge for example, as clear transparent acrylic shild guard barrier:

FAQ

1. What is your warranty period (how long is the service life or 3-5 years will not fade or turn yellow or the contract indicates that it will fade within the warranty period to give compensation)?

Excellent answer:

A. Acrylic is oxidized to a certain degree, the transparent plate will turn yellow, and the color plate will fade or fade. This is a normal phenomenon. There is no international standard that will ensure that it will not fade for many years. In general, the worse the outdoor environment and the greater the temperature difference, the easier the color of the board to fade. In addition, the better the material of the plate, the harder it is to be oxidized, and the less likely to be faded. When we produce plates, if we add a certain amount of UV-resistant UV materials to outdoor transparent plates and color plates to achieve some modification effects, we can also properly delay the fading time.

B. PS products are usually easy to turn yellow. Acrylic products are not easy to turn yellow. Once they turn yellow, it means that the product has begun to age due to the effects of ultraviolet rays, oxygen, damp heat, etc. Therefore, the salesperson must use the correct environment Communicate with customers to help them extend their service life.

C. The service life of acrylic depends on the use environment of the product. The products used indoors are generally more than 10 years at normal room temperature. Outdoor products due to ultraviolet light, the degree of natural aging of acrylic varies greatly in different exposure environments. Therefore, the service life of products used outdoors depends on the environmental impact.

The effective period or service life of the product varies with the use environment, including the sunshine time, temperature, humidity, etc. In general, the worse the outdoor environment, the greater the temperature difference, the easier the plate to fade.

2. Are the colors of different batches of the same color number consistent (or why there are color differences)?

Color difference control technology is recognized as one of the more difficult to master technologies, and is also an important part of product quality control. First of all, there must be a suitable production environment including experienced manpower, advanced machinery and equipment, temperature and humidity (climate) of the site, operation reaction time (raw material chemical reaction), and secondly, strict color matching process and standards and reliable color masterbatch. And other raw materials. Some of these operating elements are controllable and some are uncontrollable, such as the climate environment. If human resources can control and control is not good, it is easy to produce color difference. However, some environmental factors cannot be controlled under the current circumstances, so it is inevitable that small batches of products have small color differences.

3. Can plexiglass be soundproof? Can it recover after breaking?

In order to prevent the hazards of noise pollution and the need to prevent sound diffusion and control the range of sound propagation in specific occasions, plexiglass can be processed to make soundproof wall panels or sound barriers. In order to ensure the sound insulation effect, under normal circumstances, the thickness of the sound insulation board is selected to be more than 8mm. During the processing, it is necessary to ensure good sealing and hollow, which can achieve an effect of about 30 decibels. If the area of ​​the sound insulation board is large, it should be reinforced to strengthen the strength of the sound insulation board.

4. Why do you peel off the paper after laser cutting, the side will turn white?

This is caused by the air entering inside during the cutting process. As long as you ensure that the paper is well pasted before cutting, it will not cause such problems if it is not raised.

5. How to deal with the degumming of acrylic paper?

The casting board can be wiped off with alcohol, water, kerosene, etc. Extruded board, ps board is recommended to wipe off with kerosene, because the corrosion resistance of extruded board and ps board is relatively poor.

6. How to choose the acrylic board for outdoor use?

Environmental factors have a great influence on the board. If it is used outdoors, it is recommended to use a new acrylic sheet. The new acrylic sheet is not easy to yellow or fade. In addition, if necessary, you can also add an anti-UV agent. When the product is used outdoors, it will be deformed due to sunlight, excessively high temperature or excessive pull caused by the product, which will affect the product life.

7. What should I do if the acrylic surface is accidentally scratched?

If it is a slight scratch or less obvious damage, generally speaking, wet sanding can be used. When sanding, pay attention to the circular movement of the sandpaper. The fineness of the sandpaper should gradually increase to more than 600 mesh. Finally, use toothpaste to rub You can no longer see scratches; in addition, the effect of polishing to remove scratches is also very ideal.

For more information, quotation:

Whatsup: 0086 17316447897