Iridescent PVC film sheets Clear rainbow Vinyl Roll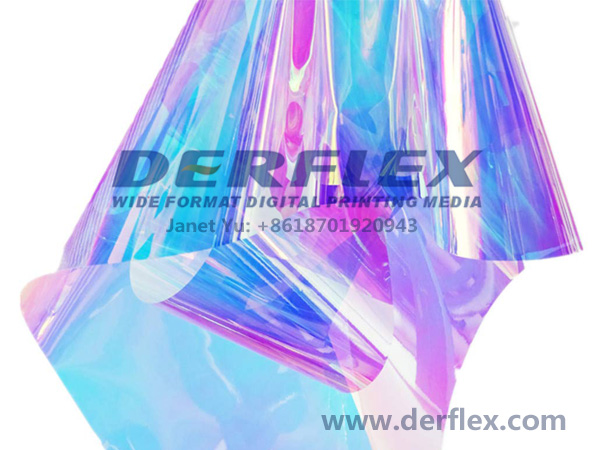 Rainbow film is also called iridescent clear film. It is completely different from the color plastic film commonly used for printing and dyeing. It melts and extrudes two or more resins with different refractive indices and sequentially superimposes them on more than 100 layers with a thickness of only a few hundred nanometers. Plastic composite film.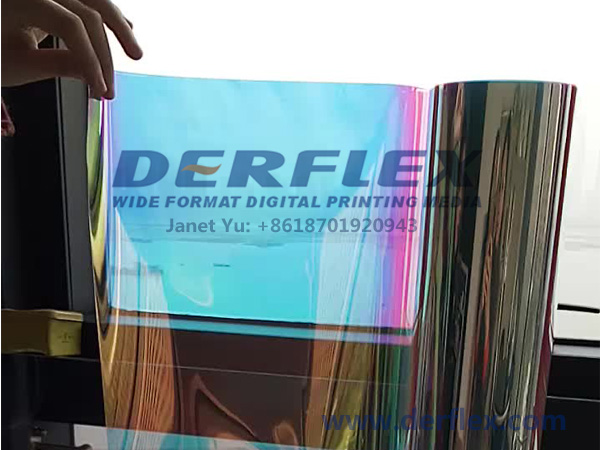 The thickness of the rainbow film is between 16u-36u. The main color series include three series of products: red light, green light, blue light, and blue light. Iridescent clear film is a kind of multi-layer film. It makes full use of the principle of light interference. Under the light, the refraction and interference between different layers and the multi-angle layered color change between the selected layers are like the rainbow in the sky. The magic effect of the rainbow film is that the rich light effect of the rainbow film substrate itself at different distances and angles will show a completely different illusion effect.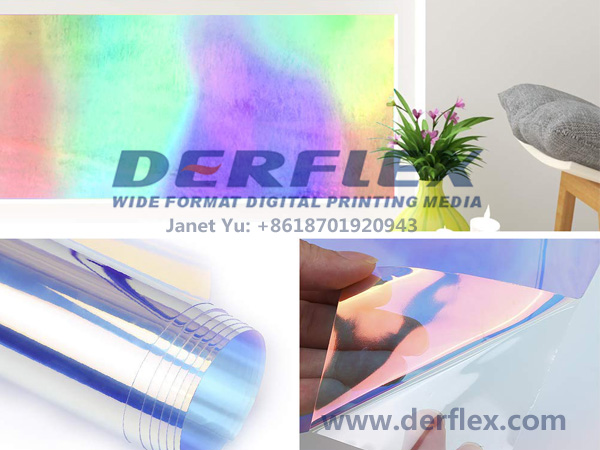 If you want to learn more about Iridescent film rolls, please contact me freely, I'm love to improve you more details about it, my WhatsApp: 008618701920943, my Email: janet@derflex.com